Contacts
msi@markillis.co.uk
If you'd like Mark to visit your school, please get in touch via this email or via Authors Aloud. For a standard fee, he'll run workshops and/or give a reading and a talk.

info@jounwin.co.uk
Jo Unwin, my literary agent, at Jo Unwin Literary Agency.
matthew@saylescreen.com
Matthew Bates, my TV and Film agent.
Links
The Missing Teenager
An essay about forgetting, and how my teenage years seem to have faded away.
What Makes Superheroes So Special?
An article written for the Royal Literature Fund, exploring my close relationship with superheroes over the years, and how that relationship influences The Impossible.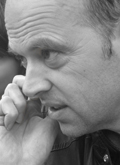 arvonfoundation.org
This is where to go if you want to try a writing course. Equally suitable for those with no experience whatsoever, and those with some published work behind them. Highly recommended.
New Writing North
Working with new and established writers across the North of England. Their Northern Writers' Awards are a fantastic way to access financial support and take a step towards publication or broadcast.
The Royal Literary Fund
Information, articles, advice and grants for writers and students.
First Story
Putting writers into schools. Donate! They're brilliant.
tynewydd.org
The same as Arvon, only in a beautiful house in Wales.
clairemcnamee.com
Claire is a fabulous photographer. She took the picture on the cover of TENDER, as well as the author photograph for the book. She has an unrivalled portfolio of portraits of writers, and her more personal work is stunning too.